乘地铁(chéngdìtiě)-- Taking Subway
Taking subway in China is both cheap and convenient, and most importantly time-saving. In this episode, you will hear a dialogue about a passenger buying tickets at the subway station.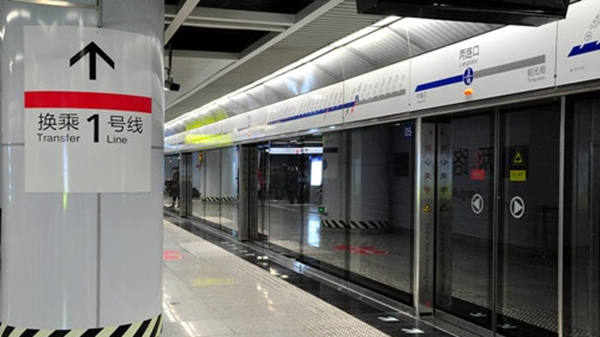 对话(Dialogue)
nǐhǎo, wǒyào mǎiyìzhāng cóng zhèlǐ dào dōngzhímén de dānchéngpiào .
A:你好,我要 买一张 从 这里 到 东直门 的 单程票。
Hello, I want to buy a one-way ticket to Dongzhimen.
hǎode. yígòng wǔyuán.
B:好的。一共 五元。
OK. Five yuan.
xièxiè! néng gàosùwǒ chéngchē lùxiàn ma?
A:谢谢!能 告诉我 乘车 路线 吗?
Thank you! Can you tell me the route?
xiān zuòdào chāoyángmén, zài huànchéng dìtiě èrhàoxiàn jiùdàole.
B:先 坐到 朝阳门,再 换乘 地铁 二号线 就到了。
Get to Chaoyangmen first, then change to Line 2.
生词(New words)
New Words
Meaning
Sound

dì tiě

地铁

subway

mǎi

买

to buy

dān chéng piào

单程票

single ticket

gào sù

告诉

to tell

lù xiàn

路线

route/line

huàn chéng

换乘

to change (subway, bust, etc)