换钱 (huàn qián) Exchange Money
When you stay in China, the very important thing is to get your money into RMB, the Chinese currency. It will be very helpful if you can exchange money in Chinese by yourself. In this lesson, you will learn basic Chinese words used for exchanging money, and practice through a dialogue.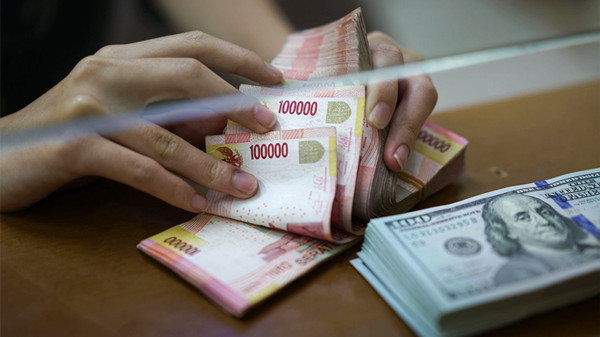 对话(Dialogue)
nǐhǎo. wǒ yào huàn rénmínbì.
A: 你好。我 要 换 人民币。
Hello. I want to exchange RMB.
nǐyào huàn duōshǎo?
B: 你要 换 多少?
How much do you want to exchange?
wǒyào huàn yìqiān měiyuán.
A: 我要 换 一千 美元。
I want one thousand dollars.
xiànzàide huìlǜ shì liùdiǎnsì, yíɡònɡ kěyǐ huàn liùqiānsìbǎi yuán rénmínbì.
B: 现在的 汇率 是 六点四,一共 可以 换 六千四百 元 人民币。
Now the exchange rate is 6.4. You will get 6,400 yuan.
hǎode, xièxiè.
A: 好的,谢谢。
OK. Thanks.
生词(New words)
New Words
Meaning
Sound

huàn

换

to exchange

rénmínbì

人民币

RMB

měiyuán

美元

dollar

huìlǜ

汇率

exchange rate

yíɡònɡ

一共

totally