订机票 (dìnɡ jīpiào) Booking a flight
In this lesson, you are going to learn how to book an air ticket in Chinese.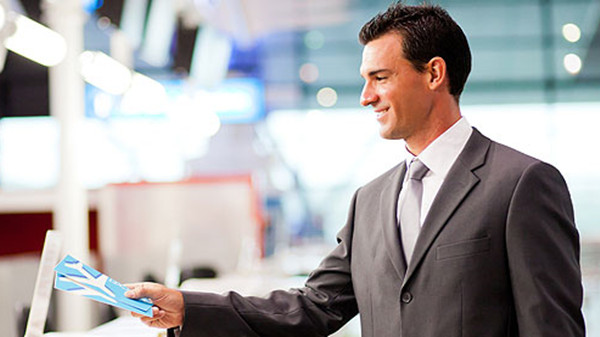 对话(Dialogue)
nǐhǎo! wǒxiǎnɡ dìnɡ yìzhānɡ sìyuèèrhào cónɡ xī'ān dào guǎnɡzhōu de jīpiào.
A: 你好!我想 订 一张 四月二号 从 西安 到 广州 的 机票。
Hello! I want to book an air ticket from Xi'an to Guangzhou on April 2.
qǐnɡ shāoděnɡ, wǒ bānɡnín cháyíxià.
B: 请 稍等,我 帮您 查一下。
Please wait a minute. Let me check.
wǒxiǎnɡ dìnɡ shānɡwùcānɡ, zuìhǎo shì xiàwǔde hánɡbān.
A: 我想 订 商务舱, 最好 是 下午的 航班。
I'd like to book a business class ticket, and prefer flights in the afternoon.
dōnɡfānɡhánɡkōnɡ MU sìliùbālínɡ, xiàwǔ liǎnɡdiǎn qǐfēi.
B: 东方航空 MU4680,下午 两点 起飞。
How about MU4680, leaving at 2:00 p.m?
tàihǎole! xièxiè!
A: 太好了!谢谢!
Great! Thank you!
生词(New words)
New Words
Meaning
Sound

dìnɡ

订

to book

jīpiào

机票

air ticket

chá

查

to check

shānɡwù

商务

business

hánɡbān

航班

flight

qǐfēi

起飞

to take off